UPDATE: At this time I no longer have this vehicle.  I finally managed to kill the engine after 11 years and because of life/time constraints it was a better deal to buy a new vehicle than to find a new engine.  I miss this truck, and maybe I'll have a project S10 again, when I have more free time and cash…
My current project is my daily driver. This is a 1998 Chevrolet S10 Blazer LS 4 Door 4×4. Below is a list of current Modifications:
Engine:
Wynjammer 6psi Boost SuperCharger
FAST-FLASH Power Programmer
DynoMax Cat-Back Exhaust Kit
MSD SuperConductor Spark Plug Wires
MSD 6BTM Ignition with Boost Retard

Flex-a-Lite 210 E-Fan

EGR Limiter modification
CFM-Tech Increased Flow Throttle Blade
180 Degree Thermostat
Suspension/Handling:
SSBC 13″ Slotted Front Rotors and 3 Piston Caliper Brake Kit
ZQ8 Quick Ratio Steering Box
Zexel Torsen Limited Slip Posi Differential
Energy Suspension Bushings
Edelbrock IAS Performance Shocks
MB-Drifter 18×8.5 Alloy Wheels
255/55-18 Kumho ECSTA STX
Appearance:
Audio/Entertainment:
Clarion 6.5″ 2way Door Speakers
I had more Audio equipment at one point, but it was stolen :(.
Here is a pic of my truck:

Here is a pic under the hood: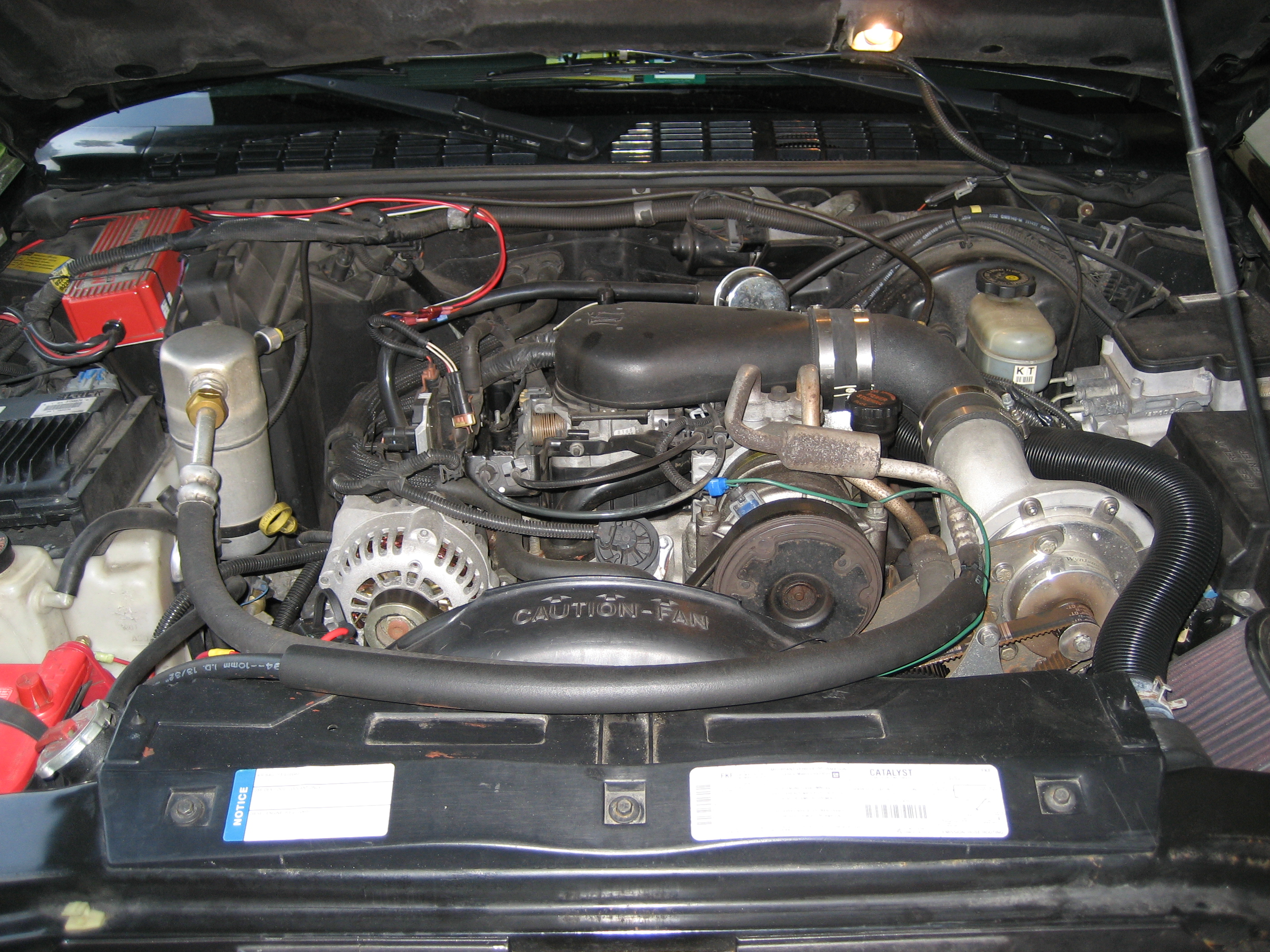 2 Responses to "Past Truck Project (Blazer)"
jay Says:
February 24th, 2007 at 1:11 pm

dude that supercharger is sickkk, how much was that? and where did u get it from?

D-Caf Says:
February 24th, 2007 at 1:32 pm

Thanks, I purchased the supercharger from http://www.wynjammer.com/ .

As for cost, I was able to get into a group buy about 2 years ago and got a great deal on it. Currently they go for $2537 for the complete kit for a 4.3L Vortec Engine. The TBI kits for the older engines are cheaper.
Leave a Reply